Are you looking for buy refrigerated containers for expanding your storage capacity in the food industry or at an event? Or maybe you need a way of transporting food products? A reefer container is the ideal solution. A refrigerated container is also referred to as reefer container or just reefer. Reefers have a refrigerating unit which is used to regulate the internal temperature. This makes reefers especially appropriate for the transport and storage of fresh food products and medical resources.
Buy refrigerated containers
To choose and buy a refrigerated container can be challenging. It is quite an investment and the offer is substantial. Furthermore, there are different types and dimensions to take into account. We inform you about the most common types and dimensions. You can directly view these containers in our current offer. Do you have different wishes for your reefers? That is no problem at all. Through container modifications our technicians ensure that your reefer container get customized.
Choose reefer dimensions
Do you want to buy a reefer container? The most suitable dimension depends upon the purpose of you refrigerated container. The most common containers are 20ft and 40ft. The 20ft reefer container has a length of 6 meters and the 40ft reefer measures 12 meters. Both are used for refrigerated storage and (international) transport. Finally we also offer High Cube (HC) reefer containers which are slightly higher than regular reefers. This results in even more storage capacity.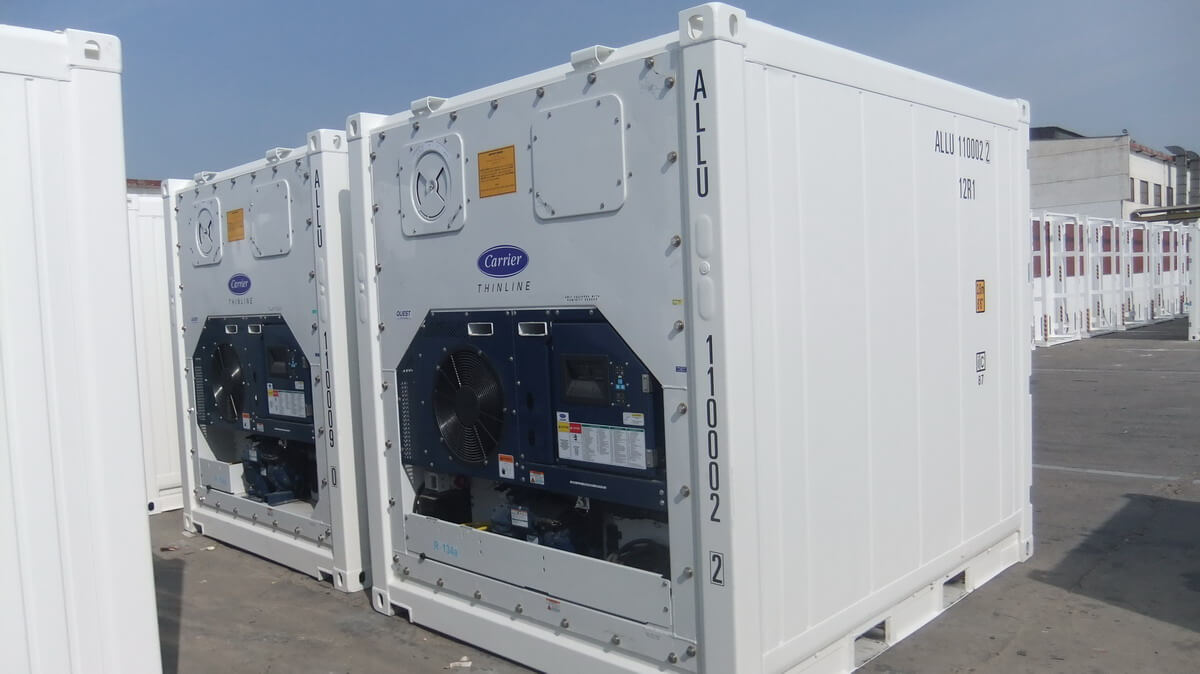 Request a quote
Before buying refrigerated containers it is advised to inform yourself well. If you have any questions, please get in touch with us. Alconet is the worldwide supplier of new and used reefer containers. To purchase a reefer container you can request a quote online. Please indicate whether modifications are needed and where the reefers have to be delivered to. We will provide you with a tailored price indication within 2 working days!
Request a quote - Reefer Container