Are you interested in buying a shipping container in South Africa? Alconet is an international top dealer of quality containers. We are specialised in shipping containers in various sizes which we deliver from our depot in Rotterdam (The Netherlands) to business customers all over the world.
Shipping containers in South Africa
The port of Cape Town and the port of Durban in South Africa are important in international trade. This makes the shipping container inevitable asset for any trading company. As South Africa is a great exporter of gold and platina, the shipping container allows for efficient bulk transport. Another popular purpose of our containers is the great amount of storage capacity they provide on a short notice. If containers are only used for storage, our non certified disapproved containers may be financially attractive.
Our shipping containers are available in 20ft, 40ft and High Cube. We provide new and used containers in A or B-quality. Have a look at our offer of shipping containers.
If the requested container size is not in stock or if you are looking for specific characteristics such as printing your logo on it, installing heating or windows, we can also modify containers to suit your needs.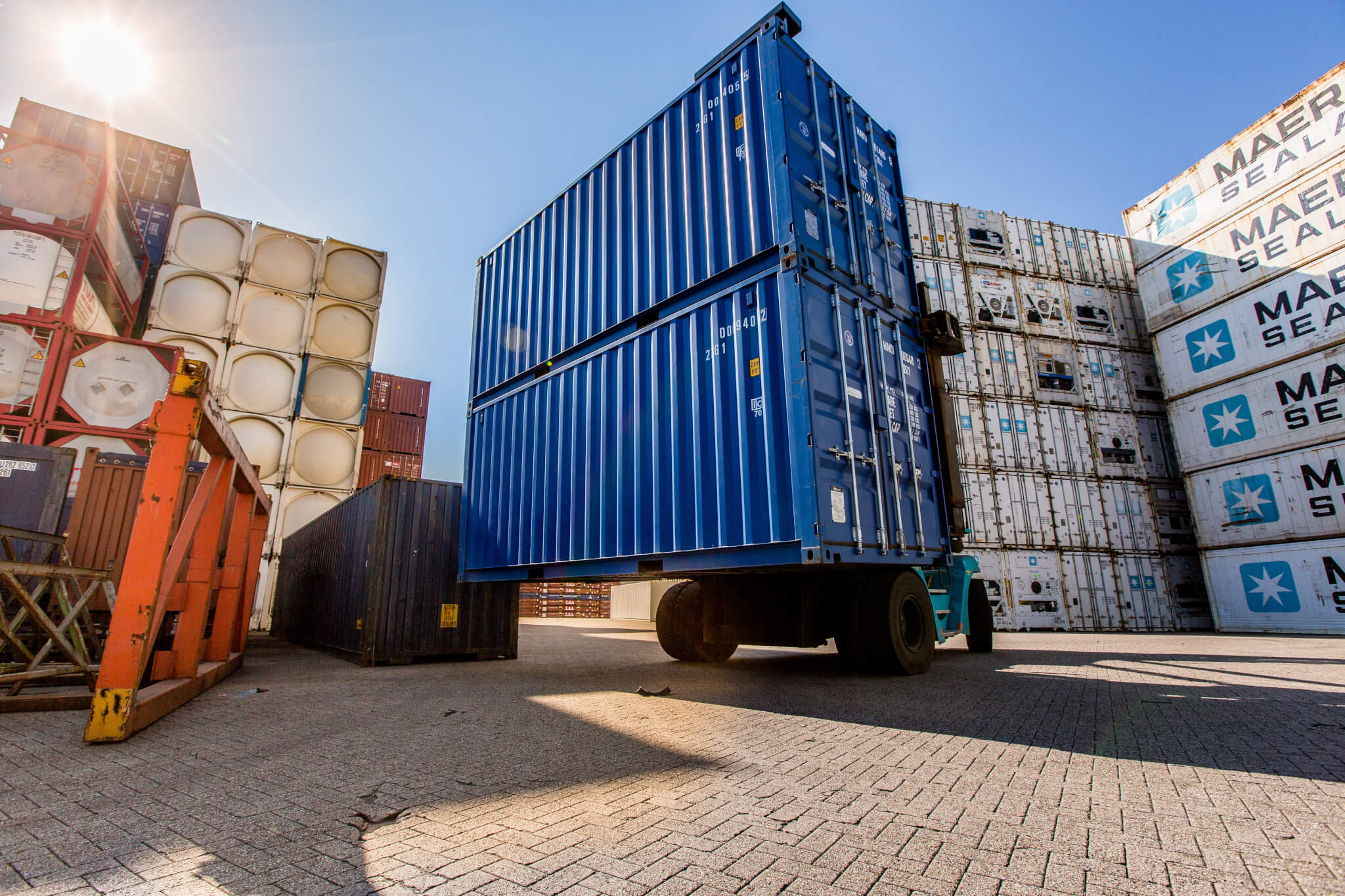 Reefer containers
South Africa is a known exporter of fish and fresh fruits. For transporting these goods a reefer container – a refrigerated container – is the best option. Transport by means of a chilled container ensures that these goods are still fresh when reaching their destination. Reefer containers are available in 10ft, 20ft, 40ft and High Cube. Have a look at our range of reefer containers.
Buying containers in South Africa? Request a quote online
Are you looking to buy shipping containers in South Africa? All business customers are free to request a quote online. You will receive a personal quotation within two working days. Do you want a direct price inquiry? Call us on 0031 (0) 181 25 44 00 and we can discuss our offer immediately.
Request a quote - Shipping Container