Are you interested in buying one or several tank containers? Alconet offers secondhand tank containers for sale to business customers all over the world. The tank containers are not new anymore, yet still in good shape and always CSC-certified. Read more about our offer. We look forward to helping you out.
Secondhand tank containers
Alconet buys and sells all types of shipping containers worldwide. Our range includes used tank containers as well. A tank container is used for transporting liquids, fuels and chemicals. We offer 20FT tank containers with different IMO certificates. All tank containers are cleaned and have a CSC-certificate.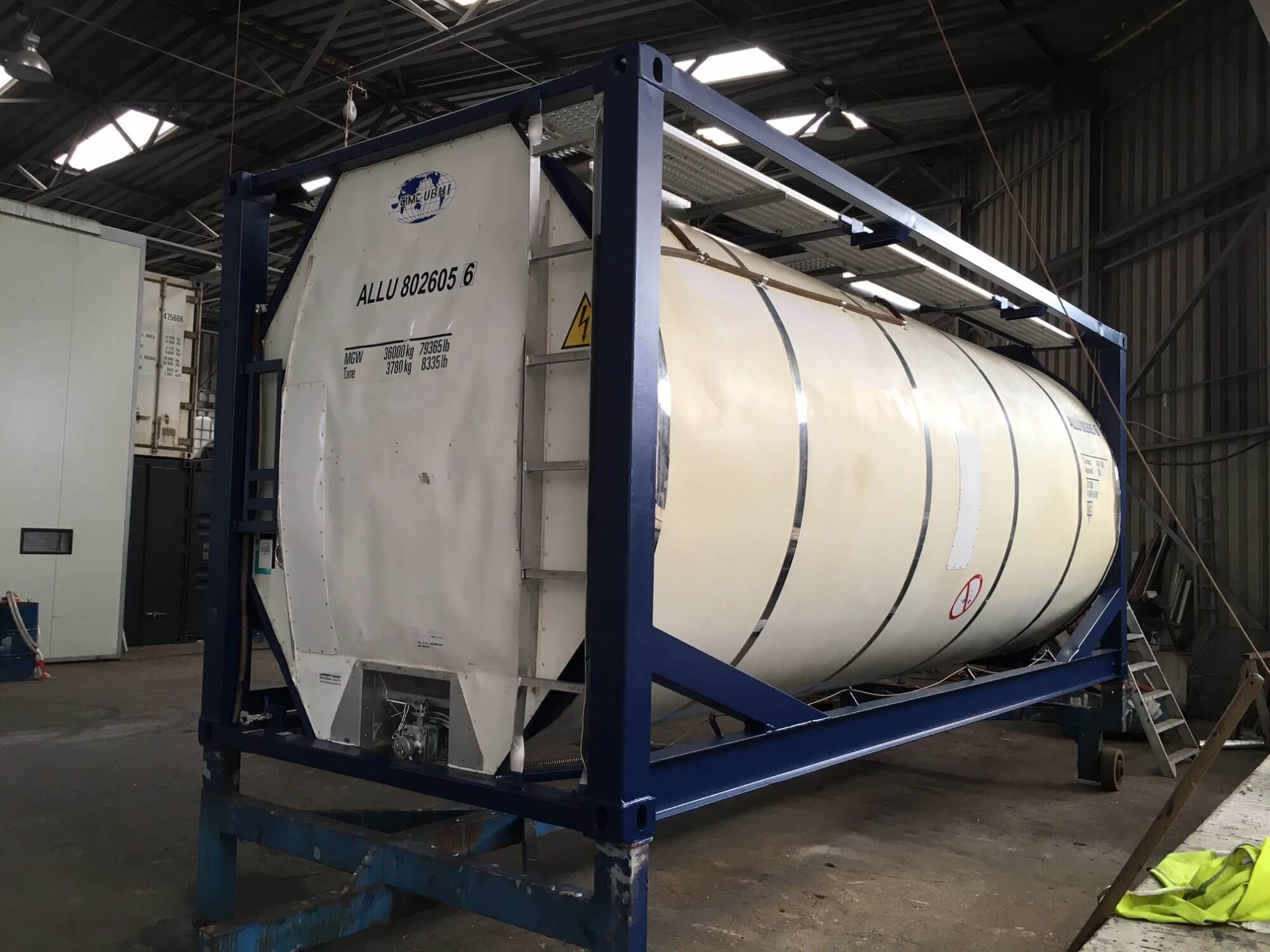 Buying a secondhand tank container
Do you want to get to know more about our tank containers? Or are asking yourself what a secondhand tank container would cost? Contact us or request your quote online. We will provide you a personal price indication within 3 working days.