Are you looking for a refrigerated container to increase the cooling capacity during an event or festival? During spring and summer hundreds of events and festivals take place, most of which are dealing with keeping foods and beverages cool and fresh. It may occur that the regular cooling capacity is not sufficient, or that there is no refrigerating capacity at the festival terrain at all. As temperatures can hit high levels, it is essential to store foods and beverages in a chilled environment. Hiring a refrigerated container at Alconet is an easy way to realise this.
Rent a refrigerated container
In the container industry a refrigerated container is called a reefer container. The rental of refrigerated containers is possible for both short and longer periods. We can propose you an offer that suits your needs, from one to hundred reefer containers and from one day to the whole festival season. The refrigerated container can be used for chilled transport to the event as well as for storing foods and beverages at the event itself. On a yearly basis food suppliers and event agencies hire hundreds of refrigerated containers to ensure high quality cooling capacity for their events and festivals.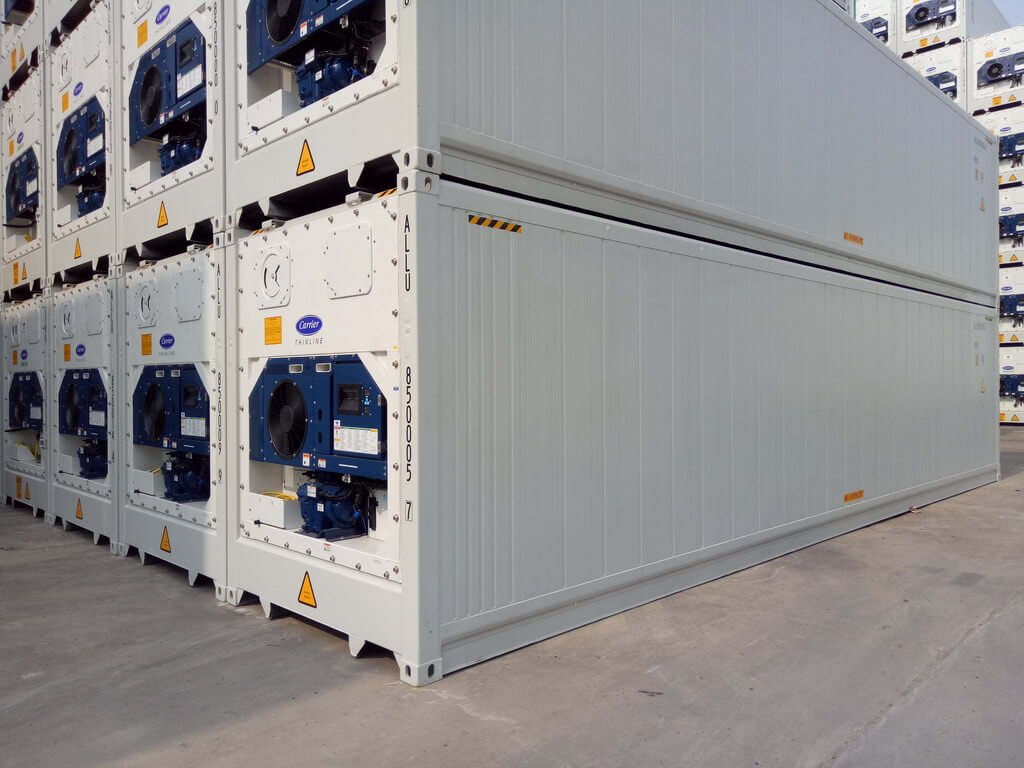 Calculation example: a refrigerated container for your event or festival
The 20ft and 40ft reefer containers are most commonly used. A 20ft container has a length of 6 meters and an internal cube of 28,5m3. The 40ft refrigerated container is about 12 meters long and has an internal cube of 67,9m3.
When pretending to store barrels of beer for your festival or event, a 40ft container enables you to store quite a number of barrels! A 50L barrel has dimensions of 408x532mm. When completely filling a 40ft reefer container with barrels of beer, it is possible to fit 540 barrels!
Always a proposal that fits your needs
Are you actually looking for a refrigerated container with lightning, with your logo on it or maybe an additional door? According to your needs we can modify the refrigerated containers. The containers are always certified and ready to use. We can also deliver the genets, the power supplies for the refrigerated containers on site. Are you interested in knowing more about the possibilities with refrigerated containers for your event? Get in touch with us or request a quote, we will send you a price indication in 2 working days.