Every year thousands of shipping vessels come by Hong-Kong. The Victoria Harbour is the reason for Hong-Kong's existence in the first place. Throughout the years, this harbour has grown to be an important trading area. International shipping vessels come and go to load and unload a wide array of goods, from gold to meat and vegetables. Alconet Containers offers various shipping containers and reefers to business customers in Hong Kong.
Refrigerated transport Hong Kong
Despite the fact that Hong Kong's main business evolves around gold and broadcasting equipment, also great amounts of fresh foods are imported and exported.
Fresh products need to be transported in reefer containers. A reefer container, short for refrigerated container, can be set at a constant, low temperature in order to keep foodstuffs fresh. Reefer containers are also widely used for (temporarily) increasing the cooling capacity of supermarkets during summer or during big events. Alconet offers reefer containers worldwide and common clients are trading companies, carriers, event agencies and many more.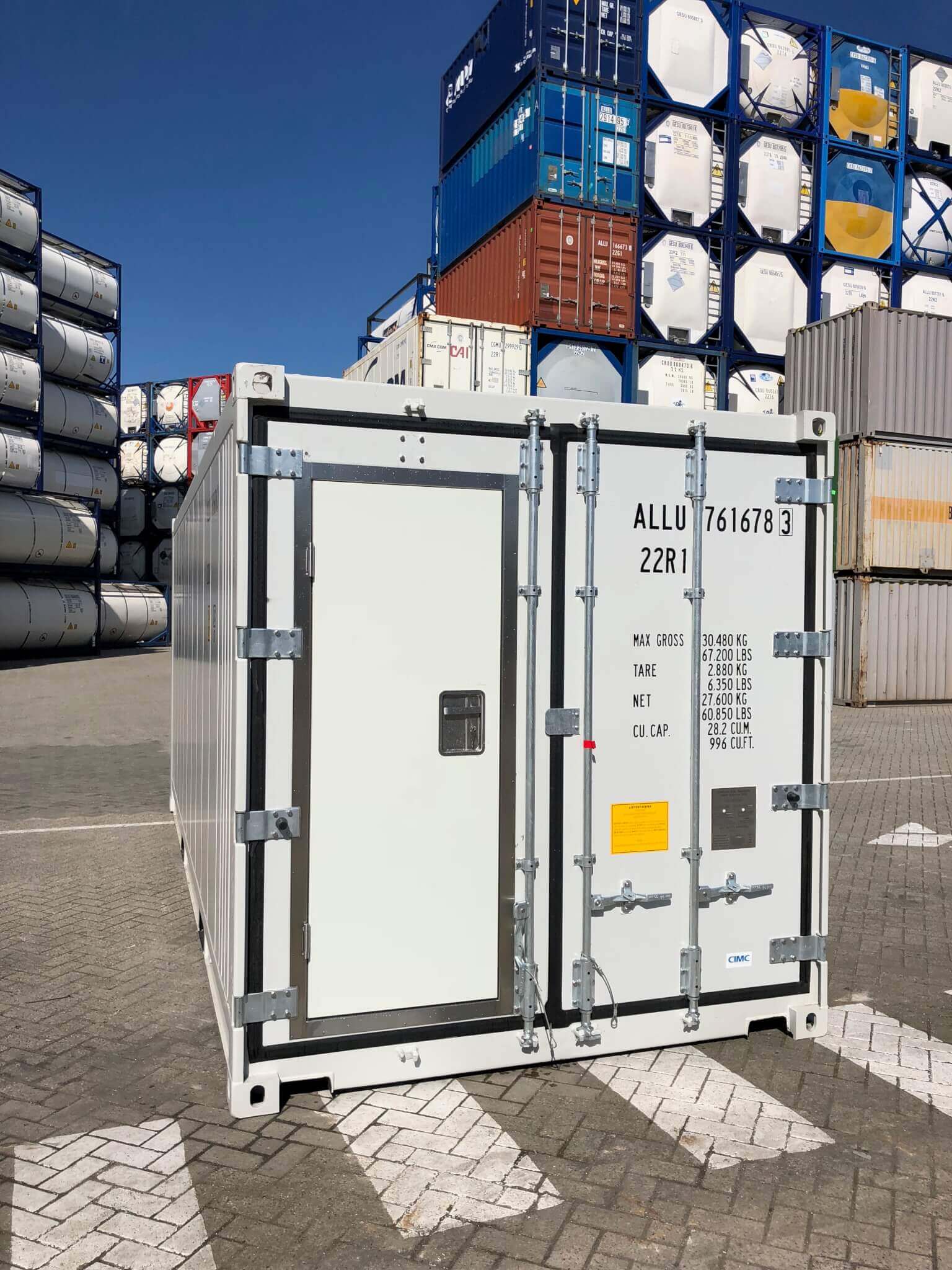 Types of reefer containers
Reefer containers are available in 10ft, 20ft and 40ft. The 10ft size is suitable for chilled storage capacity. The 20ft and 40ft reefer containers are appropriate for international transport of fruits, vegetables and meats, but also medicines. Alconet offers new as well as used reefer containers and all containers are PTI checked and CSC certified. Alconet can also provide the gensets that are needed to power the reefer containers.
Request a quote
Are you interested in buying a reefer container in Hong Kong? Alconet has a broad network worldwide and can deliver reefer containers to B2B customers in Hong Kong. All reefers are delivered from our depot in Rotterdam, The Netherlands. If you want to buy or hire reefers for chilled storage or transport capacity, request a quote below. We will provide you with a tailored price indication within 2 working days!
Request a quote - Reefer Container