40FT Shipping container High Cube
The 40ft shipping container high cube, also called 40ft high cube or 40ft HC, is especially interesting for transportation of one piece goods overseas. 40ft high cube containers can easily be shipped onto barges and trucks. Besides efficient transport of goods the 40ft high cube shipping container is an ideal storage solution.
What is a 40FT high cube container?
High cube containers are about 30 centimeters higher than regular shipping containers and are therefore called high cube (HC) containers. Due to the extra height, 40ft HC shipping containers are excellent for storage and transport purposes.
The dimensions of the 40ft high cube can be found below. In addition, these containers can be modified to completely meet your requirements, like placing windows, doors or shutters and the fitting of lighting or other electronics.
Request a quote
Are you interested in buying or renting 40ft high cube shipping containers for transport or storage of goods? Alconet Containers can deliver high cube shipping containers all over the world. Request a quote online: please indicate the desired container as well as the location it has to be delivered to. We will come back to you with personal price indication within two working days.
Specifications
Container type
40FT Shipping container High Cube
Others
Door opening heigth
2585mm
Your contact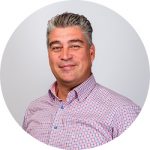 Maurice Scherpenisse
0181-254401