From regular dry van container to reefer containers, there are many different types of shipping containers. But which container is best suitable for your purpose? In this article we discuss these different types and show you where these containers are used for.
Dry van container
The dry van container is the most commonly known type of shipping container. In fact, most people who are not familiar with shipping containers often associate the image of a dry van container with that of all shipping containers.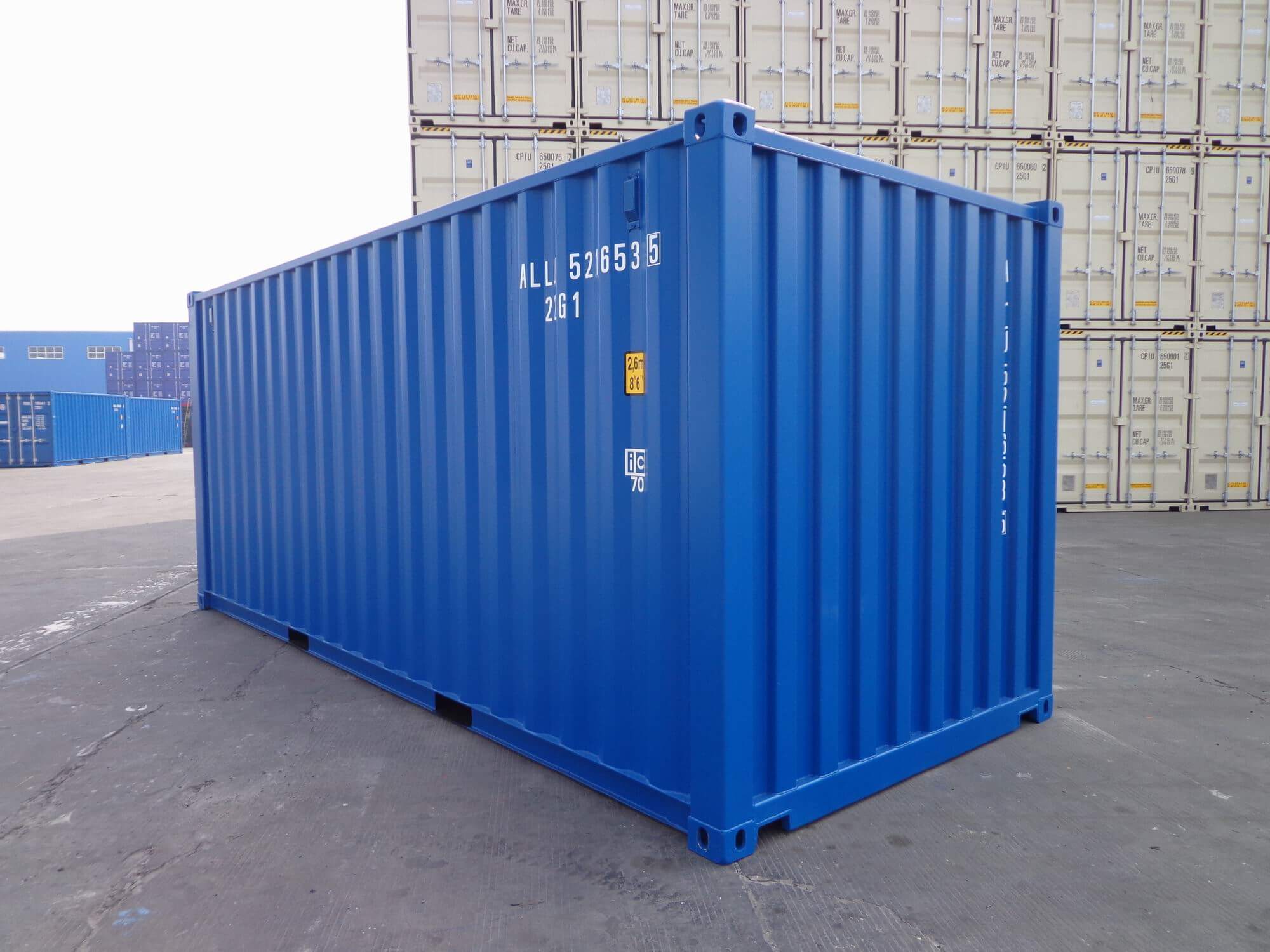 A dry van container is manufactured from steel, although aluminium has been used in the past (not often). These containers are used for the shipping of dry cargo and goods (hence the name), which are goods that don't have to be cooled during transportation and don't have any deviating dimensions. Dry van containers are mostly produced and used with a length of 10ft, 20ft and 40ft.
Reefer containers
After dry van container, reefer containers are among the most used type of shipping containers that are used for international transportation. A reefer container, short for refrigerated container, is equipped with a cooling unit that keeps the content of the container at a set temperature. In addition to the machinery itself, the container is also designed in a way that amplifies the cooling of the cooling unit. For example, almost every reefer has a T-floor which allows cold streams of air the move 'under' the cargo, in such a way that the cargo gets cooled from every direction.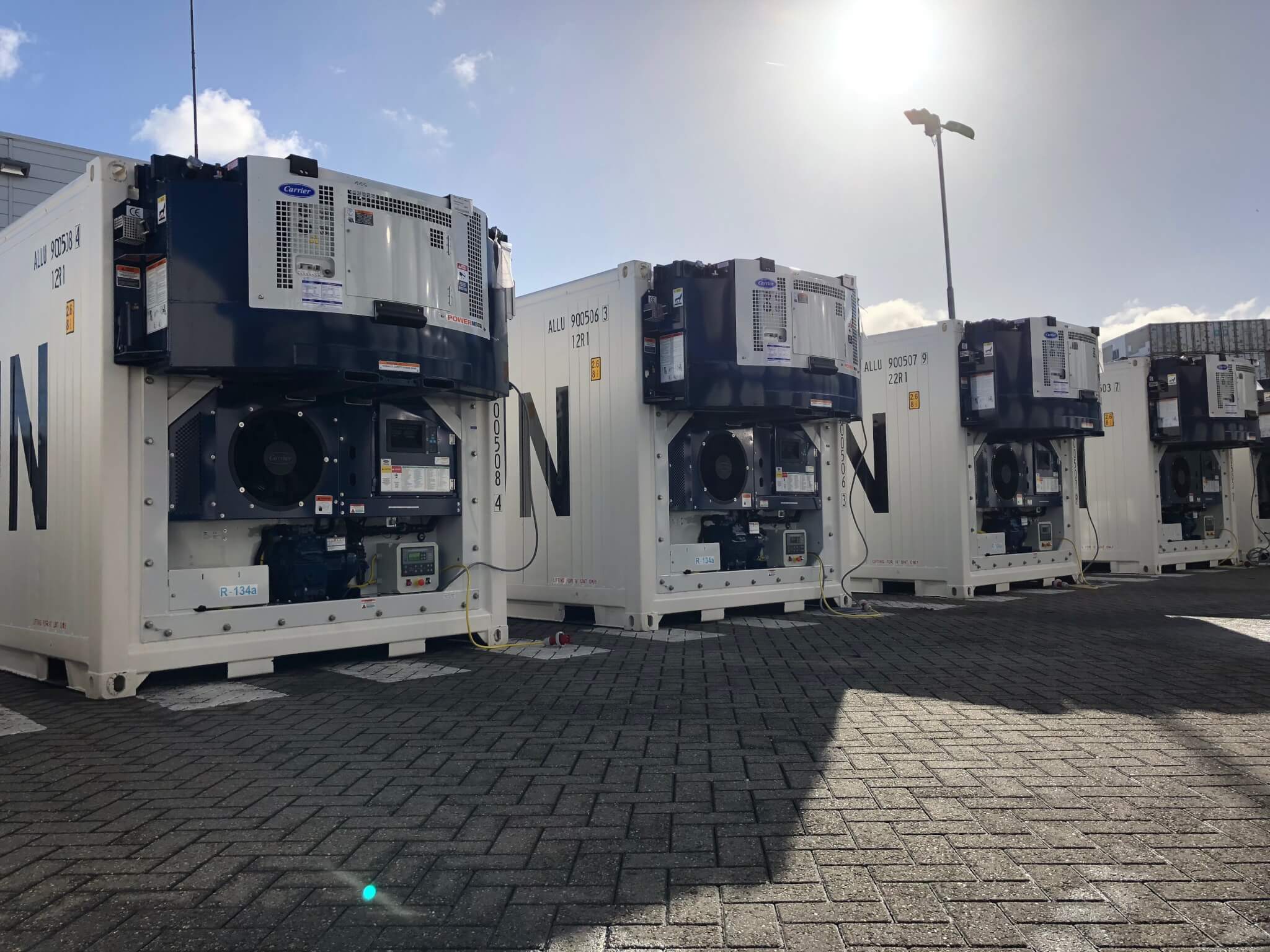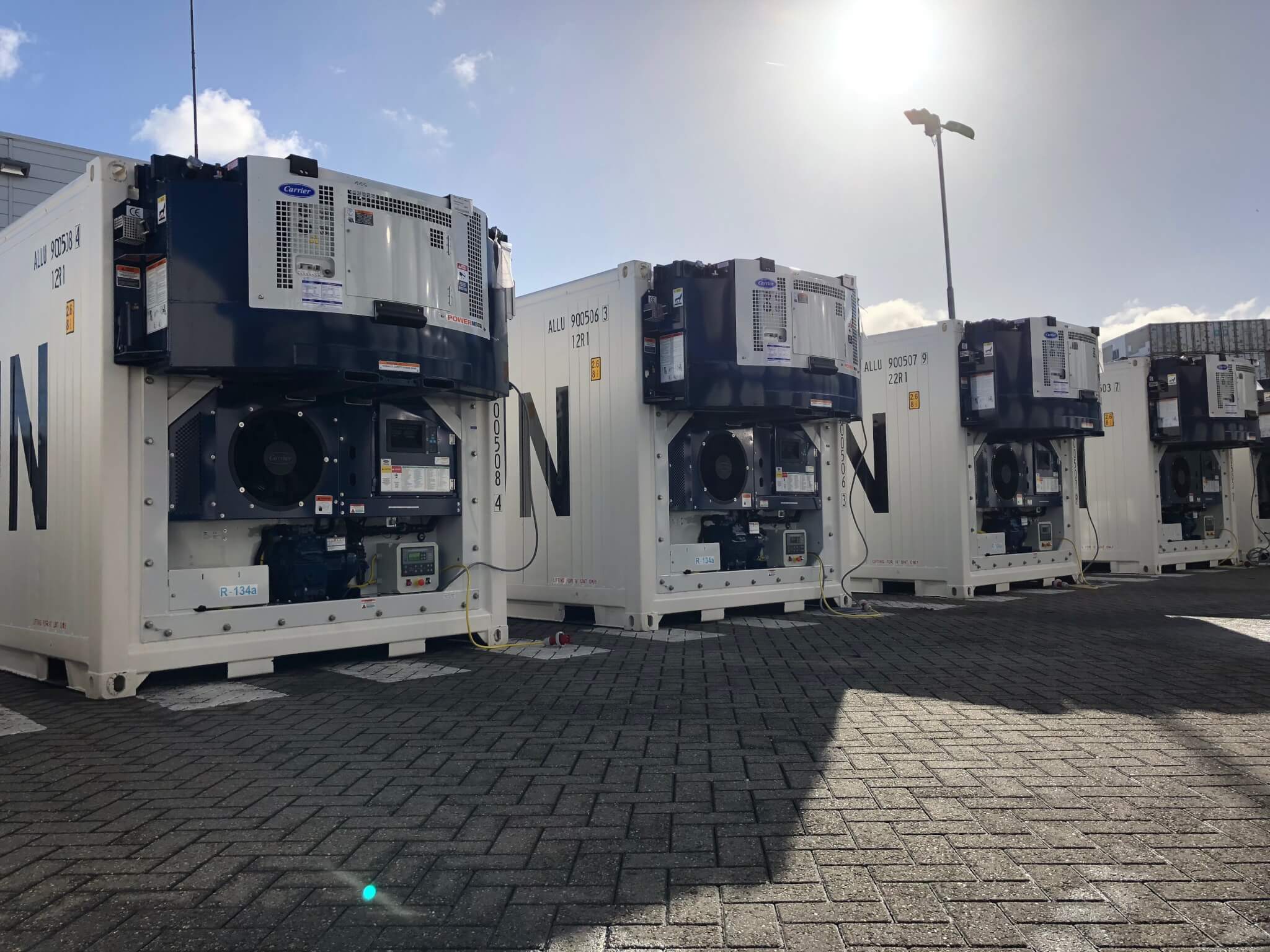 When reefer containers are used for international transportation, in most cases a generator set is used. A reefer needs a power source, and these gensets provide that power through a diesel or hybrid powered engine. These gensets are 'clipped' on the side of the container or are mounted under the chassis of a truck.
Flat rack containers
Imagine transporting a freight truck, or even crazier: a complete yacht. These goods often have such different dimensions it's not possible to transport them inside a regular dry van container. For these kind of goods, the flat rack container is invented. These containers only have side walls on two sides, which means almost any type of cargo can be transported with these containers.
Tank containers
Tank containers, while having a very characteristic appearance, are often not associated with types of shipping containers. However, a tank container uses the same dimensions as dry van containers (and other types for that matter) and is also used for international transportation and storage purposes.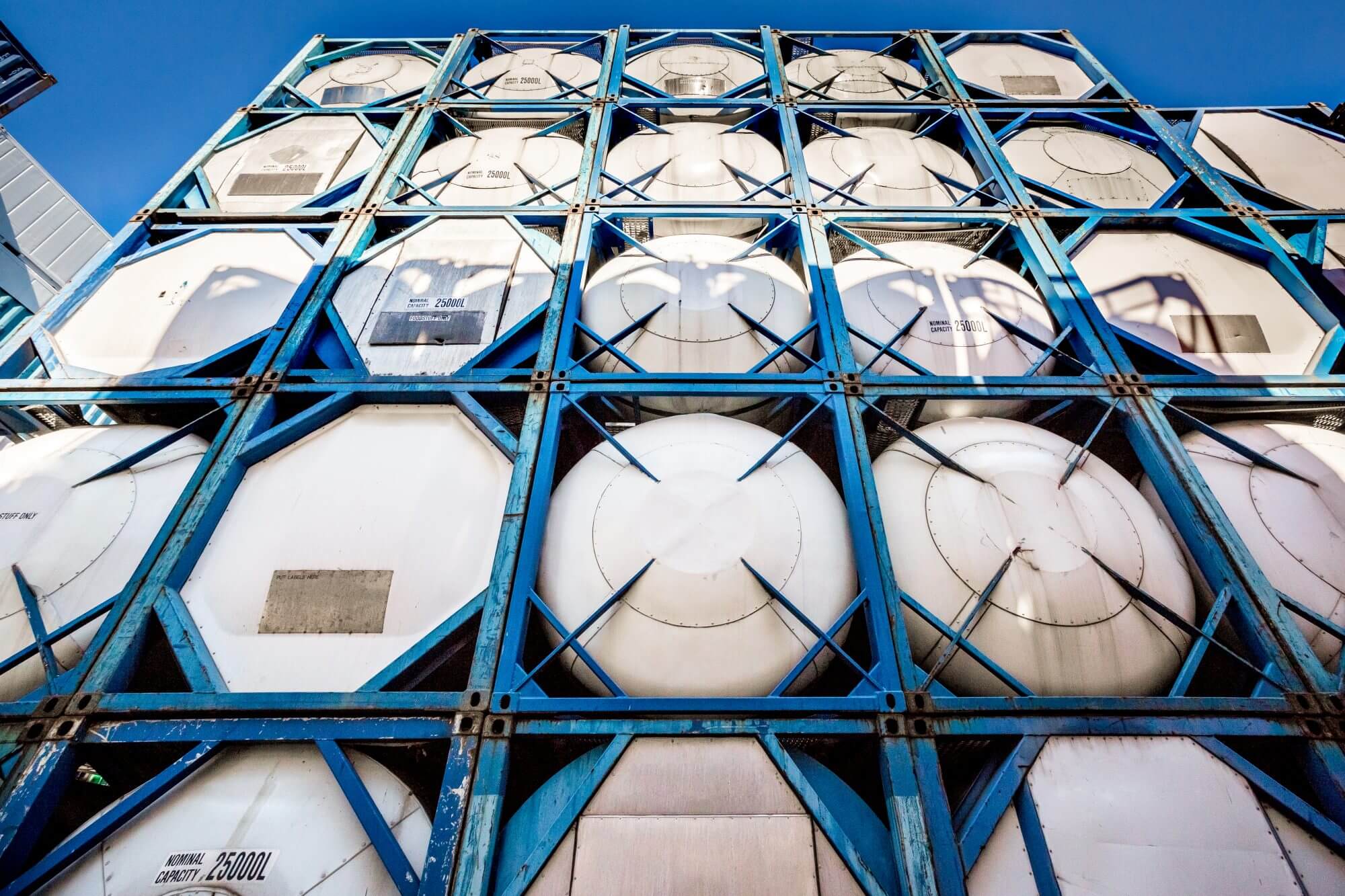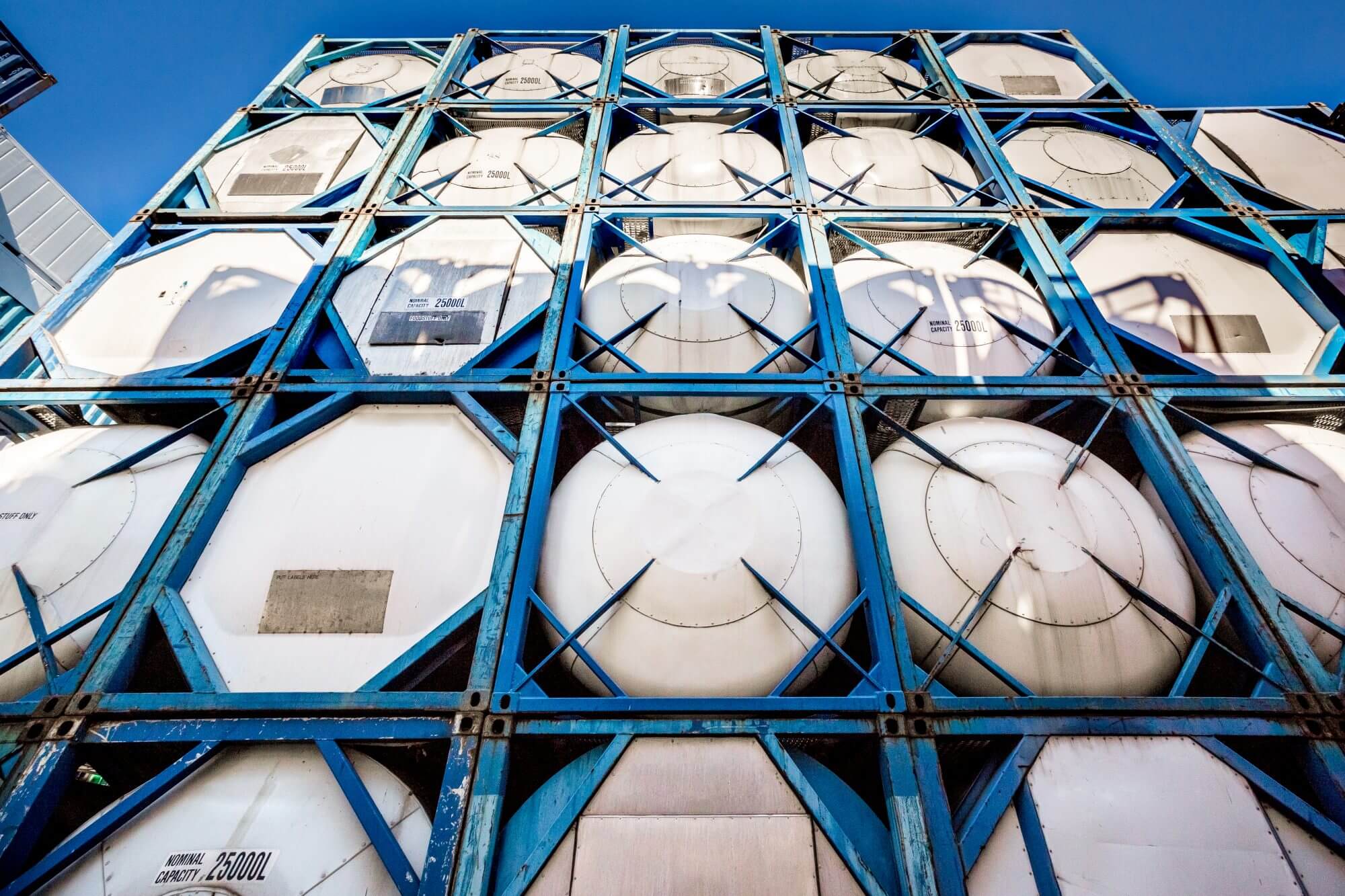 Tank containers have to be cleaned, checked and certified regularly. They are often provided with a label or certificate which tells what type of cargo can be stored within the containers. For example, not only liquids are transported in tank containers, but also (flammable) gasses and more!
Open top containers
Last but not least, we have open top containers. These types of shipping containers are even less known than reefers or flat racks. Open tops are exactly what the name suggests; they have all but a top side. This means cargo can be loaded through the top of the container, and it's mostly sealed by stretching a sail just over the edges.
View all types of shipping containers
Are you looking for a specific shipping container? Take a look at our complete offer, consisting of all types of shipping containers you found on this page. In addition to our online offer, you can request a quotation without any obligations, including worldwide delivery!