The Ultra Freezer Reefer Container provides additional cooling capacity at hospitals for storing COVID-19 vaccine
The Ultra Freezer Reefer Container, also known as SuperFreezer, is increasingly used for medical purposes. This can't be a surprise knowing that this ultra freezer container can keep the cargo cooled at -60 °C.
The SuperFreezer container is, as indicated, extremely suitable for medical purposes, including the refrigerated storage of medication. A container like this can come in handy in corona time, for example for a hospital.
A vaccine against COVID-19 is currently being developed and when the time has come this vaccine must be stored by hospitals. With the enormous cooling capacity of this container, the SuperFreezer is the perfect container for the storage of, for example, the future COVID-19 vaccine.
Hospitals can use this container to temporarily or permanently expand the cooling capacity by renting or buying the ultra freezer container.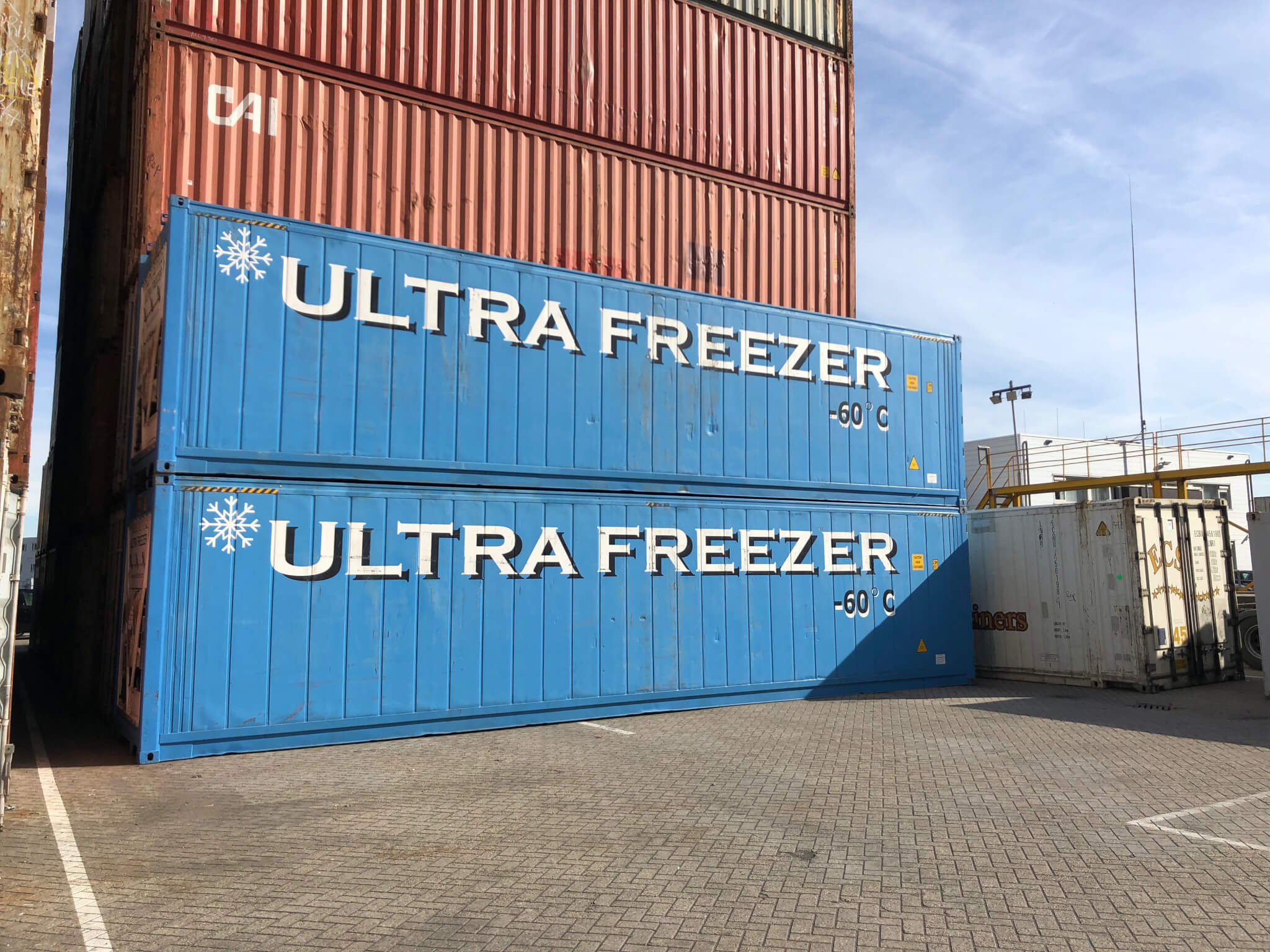 Back to the overview