The customer was looking for used 20ft High Cube reefer containers. This is a type of secondhand reefer containers with extra height, which are difficult to obtain. The standard 20ft reefer container is worldwide being used most often for refrigerated transport.
Reefer modification: shortening
Since 20ft reefer containers are hard to obtain and barely get produced in HC (High Cube) edition, we chose to modify 40ft HC reefer containers to 20ft HC reefer containers. The modified reefers are subsequently provided with new prexifes, ISO codes and adapted weight labels. On the picture beneath the ALLU-prefix is clearly visible. This, amongst others, ensures that the reefers can always be traced back to Alconet as supplier. Before completing the project, the reefers are to be inspected by our QC employees (Quality Control employees).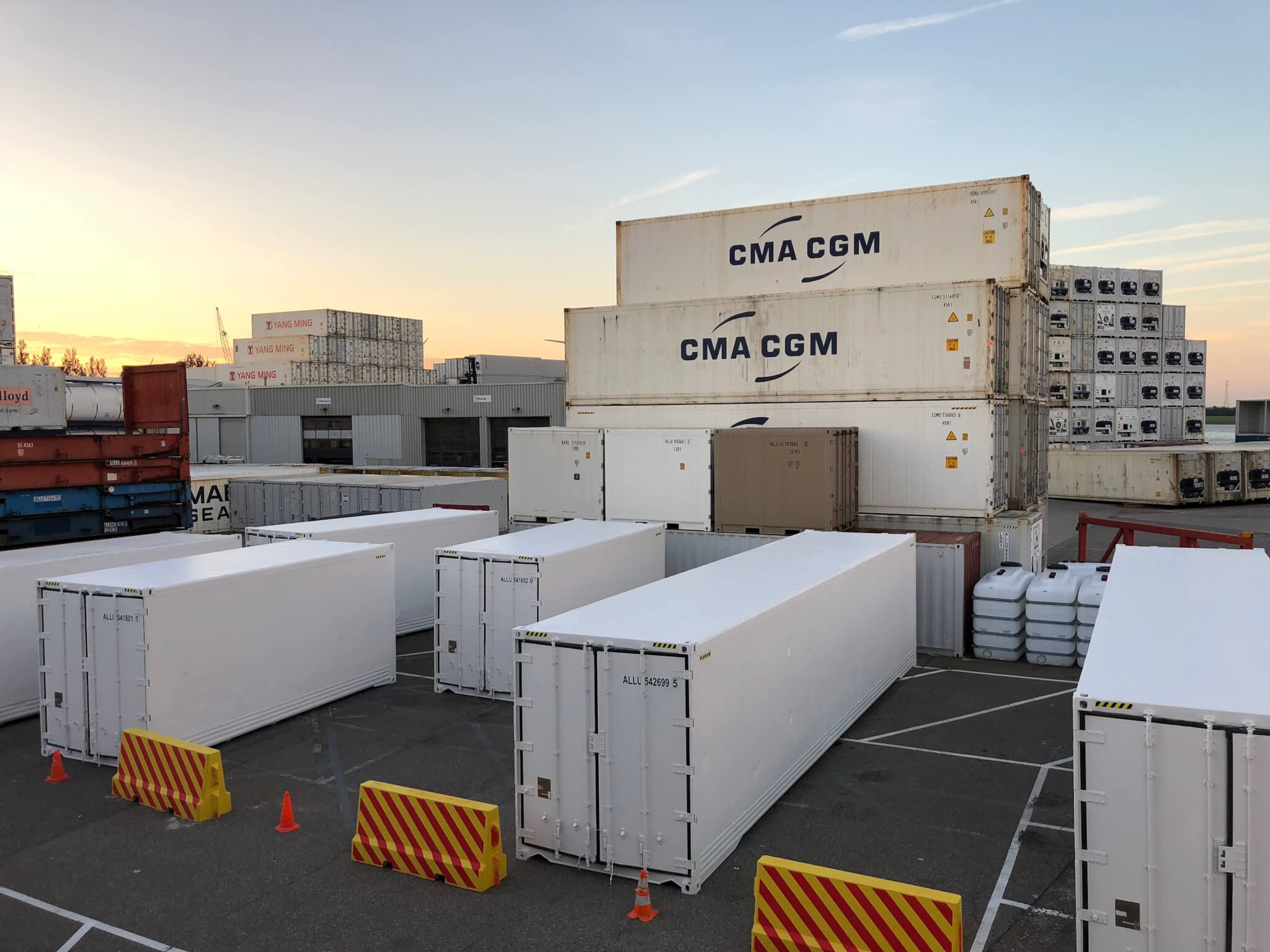 Inspection of reefer containers
Before the reefer containers are being handed over to the customer, they will be examined by our QC employees at the depot. The goal of the inspection is to examine the total technical state of the containers for one last time. Especially the CSC conditions and ISO standards will be double checked. Also the overall quality of the reefer, the stickers and check digits will be checked. When all of this is in accordance with the standards, the reefer will be HACCP washed and stored in the AV-stack. The reefer containers are then ready for delivery.
Interested in knowing more about container modification?
see container modification
Back to the overview